The newest product from Daikin, designed for mid-range residential with VRV features.
What is VRV?
Variable Refrigerant Volume is world's first variable refrigerant flow control technology from Daikin. This technology circulates only the minimum amount of refrigerant needed and enables individual control of air conditioning.
VRV's Remarkable Features
Energy-Saving Operation
Precise individual control and inverter technology minimize energy consumption to deliver optimum energy savings.
Flexible Design
Modular design of outdoor units and wide selection of indoor units ensure system designs that are ideally suited to user requirements.
Individual Control
VRV systems enable individual thermostat control settings for each zone to provide the utmost in comfort.
Fluid Layout
With maximum connection of 14 indoor units to 1 outdoor unit, large allowances for piping length and level difference provide an adjustable layout.
Daikin VRV HiCAC
Perfect for mid-range residential
Exclusively designed for premium residential with the latest technology from Daikin to provide utmost comfort.
Redefined Comfort
With the latest technology from Daikin, VRV HiCAC incorporates temperature control, humidity control and airflow control.
Humidity Control & Intelligent 3D Airflow
In order to achieve balanced comfort, selected indoor units are capable to remove excess moisture from the room and make auto adjustment on the airflow direction.
Home-centric Indoor Units
Specifically designed for residential, HiCAC indoor units are emphasized on residential requirements, user comfort, and interior aesthetic.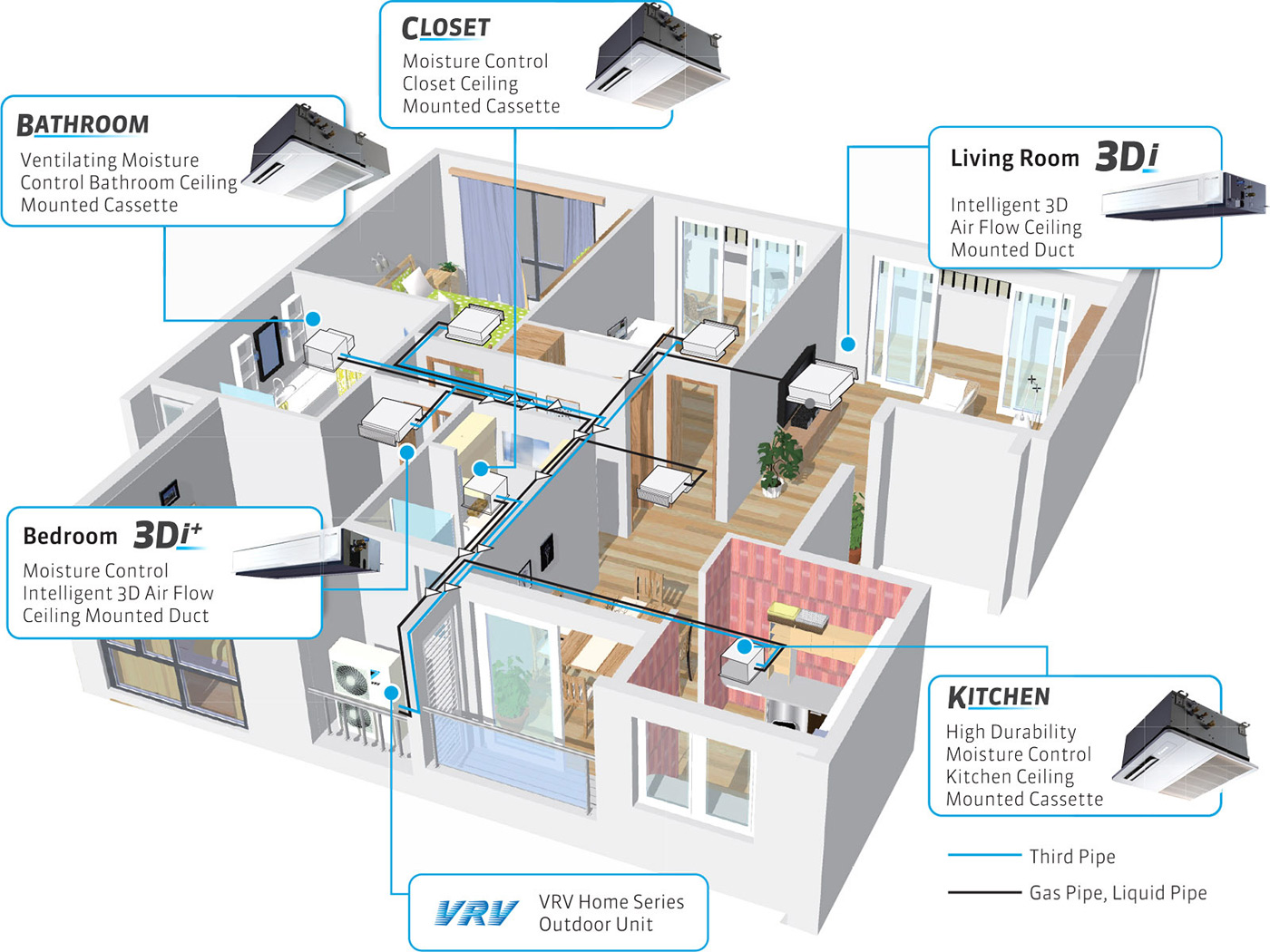 Home Central Air Conditioning
Aligned with home-centric principle, HiCAC provides specific solution for every room in your home, including bathroom, closet and kitchen.

While providing aestethic appearance in your home, HiCAC controls your air comfort level, including humidity and airflow.

With VRV technology, every indoor unit is individually controlled.
Indoor Unit Line-up
Exclusively designed for residential, suitable for most interior requirements.
Intelligent 3D Air Flow
Moisture Control Ceiling Mounted Duct

Intelligent 3D Air Flow
Ceiling Mounted Duct

Compact
Compact Ceiling Mounted Duct

Exclusively designed for Bathroom
Ventilating Moisture Control Cassette

Exclusively designed for Kitchen
High Durability Moisture Control Cassette

Exclusively designed for Closet
Moisture Control Cassette
Control HiCAC with your phone
Monitor and control your HiCAC through your phone, powered by VRV Smartphone Control system.

Currently only works on local WiFi network.
Requires SVM & DTA Interface. Sold separately.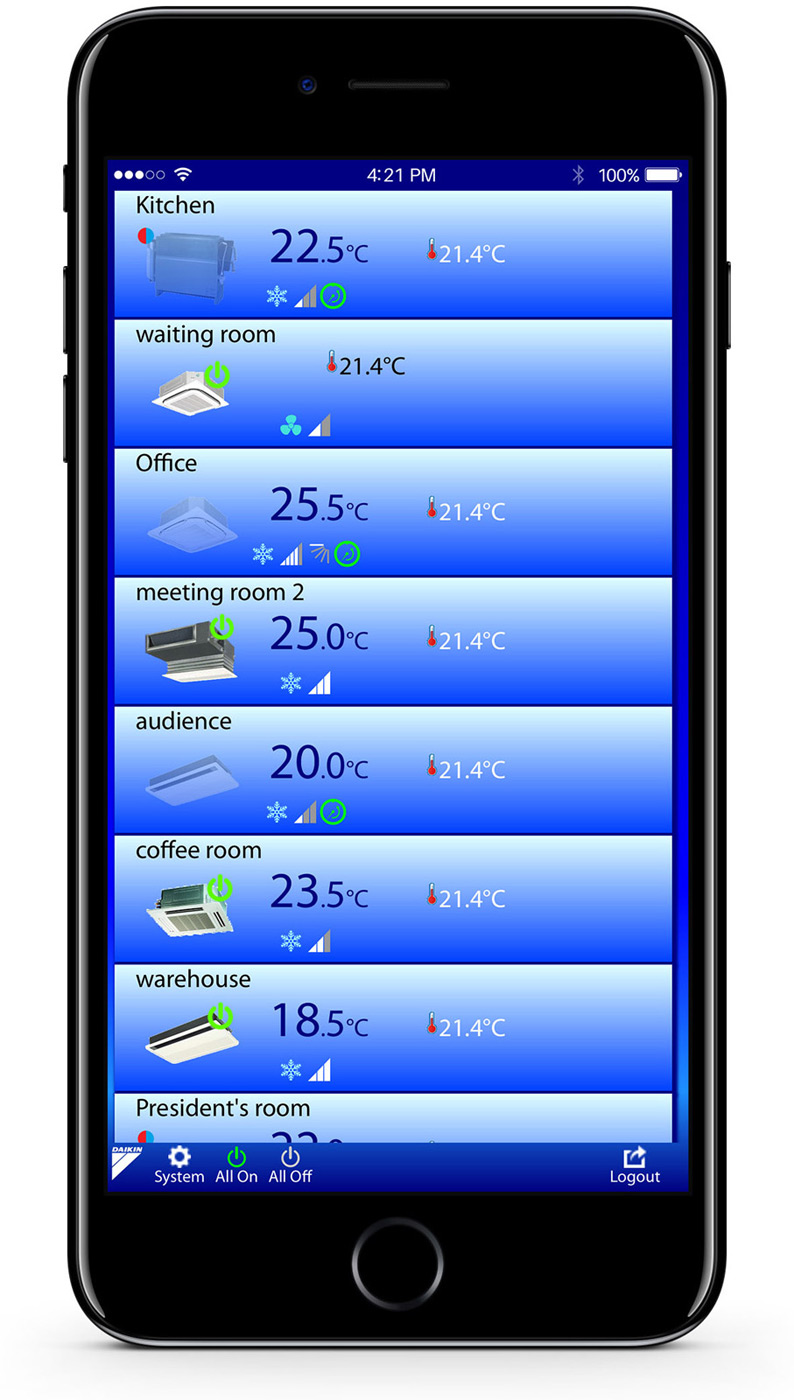 Daikin PRO-SHOP Exclusive Product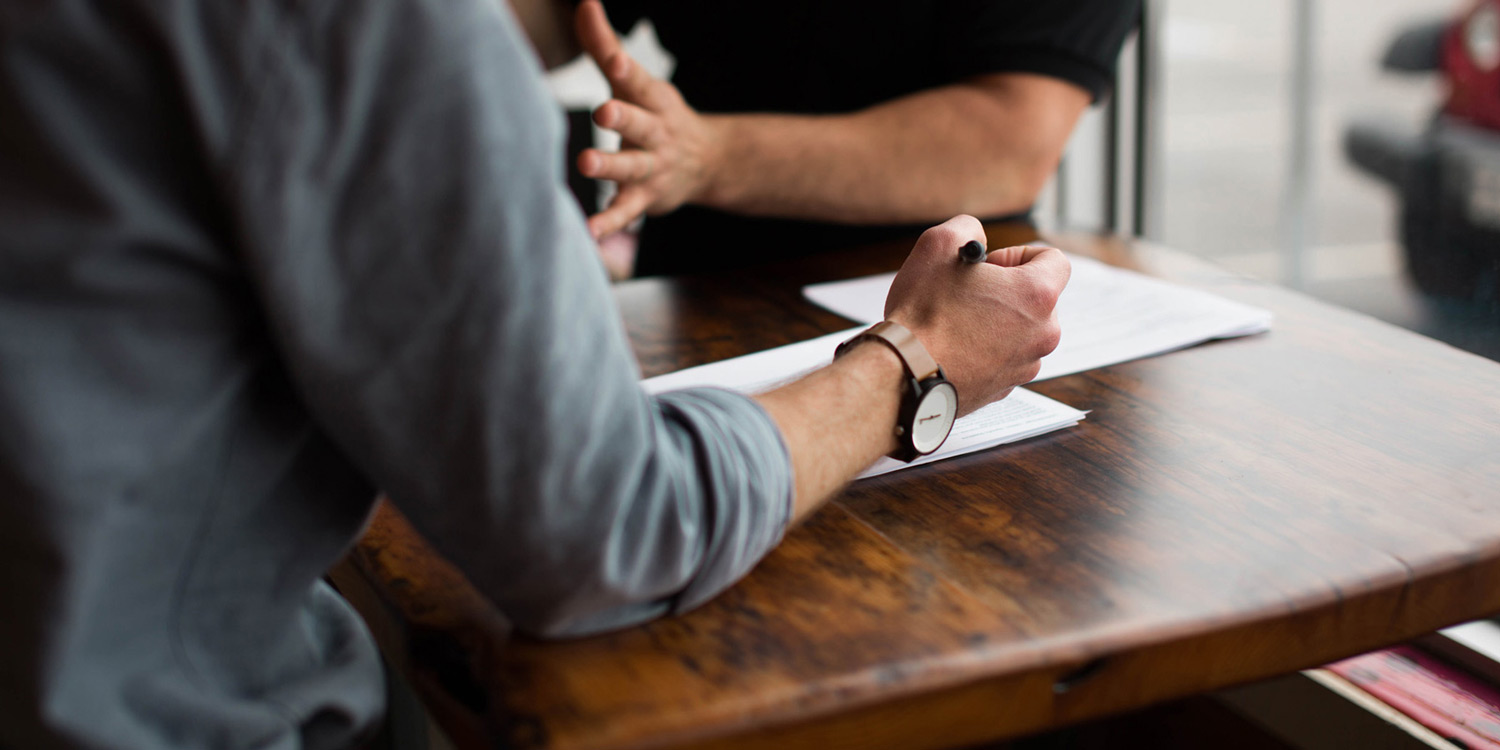 Learn more about Daikin VRV HiCAC
Call us or leave us your contact
— we will contact you shortly.